Rapper, singer and songwriter Franci Gunz (real name Frank Yeboah) is never the one to let things get the better of him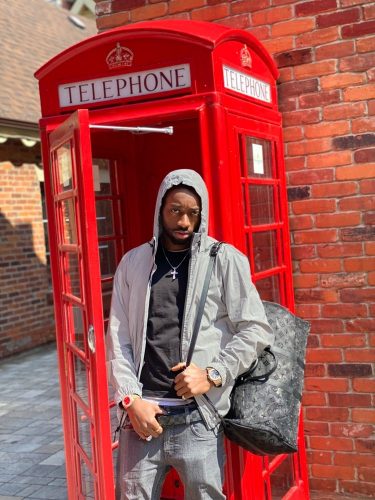 August 5, 2020 —
Rapper, singer and songwriter Franci Gunz (real name Frank Yeboah) is never the one to let things get the better of him. He has been dropping one hit single after another of late, and fans and followers can expect more to come even during these times. Franci represents a movement that has begun and is bound to amplify more and more.
Franci delivers a unique sound with a flow, and that alone puts him on the watch list for greater feats to come. His debut single was 'Menace', which brought him to the attention of the world. Franci went on to prove his mettle as a performing artist across the US and abroad.
As a performing artist, Franci has been seen and appreciated at some prestigious venues. Among them is the Toronto Times Square performance in 2016, and multiple appearances at the Phoenix Theater in 2018. He has also done a lot of clubs, but his most memorable and biggest act happened in 2017 at SXSW, the famous music festival in Austin, Texas.
A Ghanaian-Canadian rapper, singer, and songwriter, Franci Gunz was born in Montreal and grew up in Greater Toronto. Franci Gunz took to hip-hop and pop early on in childhood, as he listened to 20 Cents, Michael Jackson and Tupac along with his brother and father. Other inspiring artists belonged to the old R&B school that his father was into. Overall, Franci thus got inspired by a diversified set of artists.
Franci has just released a new single, 'Don't Stop' on May 22, 2020. This is an important milestone for Franci, as it shows that his creative impulses are at a peak even in the times of the Covid pandemic. 'Don't Stop' makes for an inspiring listen today just when the world is gradually coming out of its lockdown period. Among his other recent hit singles are 'Menace', 'Meditate' and 'Honor Roll'.
Listen to 'Don't Stop' and other hit singles from Franci Gunz on Apple Music: https://music.apple.com/ca/artist/franci-gunz/1495239917
Watch the official 'Menace' video on YouTube.
For more information, please visit:
Franci Gunz's Spotify channel: https://open.spotify.com/artist/4GDME3jCZ99TsaKRnElsFn?si=czPxXRi6Ri2OpbbKM3JCRw
Franci Gunz's YouTube channel: https://m.youtube.com/channel/UCTZm73qlQvBr7ieAzMl4AJA
Contact Info:
Name: frank yeboah
Email: Send Email
Organization: Franci Gunz
Website: https://music.apple.com/ca/artist/franci-gunz/1495239917
Release ID: 88971439