Estate Planning and Elder Law attorney Michael T. Huguelet. founder of the Law Office of Michael T. Huguelet, P.C. in Orland Park, IL outlines the dangers of not having healthcare directives in Living Wills. For more information please visit https://www.hugueletlaw.com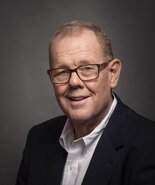 Orland Park, IL, United States - February 28, 2021 /MM-REB/ —
The dangers of not having healthcare directives in Living Wills for aging parents or relatives need to be sensitively addressed to reduce uncertainty in times of medical emergency, revealed Estate Planning and Elder Law attorney Michael T. Huguelet. founder of the Law Office of Michael T. Huguelet, P.C. in Orland Park, IL in a recent interview.
For more information please visit https://www.hugueletlaw.com
Huguelet said "The importance of what happens to you when you're alive but no longer capable of making decisions for yourself are as important as deciding what happens to your assets when you die."
One of the best strategies, according to Huguelet, is to map out a loved one's medical wishes. Having healthcare directives can greatly ease both you and your loved one's stresses, particularly during medical emergencies.
Several documents will help you prepare once you or your loved ones cannot make healthcare decisions.
A living will, also known as an Advanced Directive, can make explicit certain end-of-life decisions, which can significantly lift a loved one's burden to make that call. Huguelet said: "Only after someone's primary physician signs off they're unable to make decisions on their own does a living will take effect.
"Issues often found in a living will include whether or not someone receives intervention such as CPR or being hooked up to a ventilator to stay alive."
He advised that a Do Not Resuscitate (DNR) Form should be aligned to a Living Will. "A DNR order informs a health care professional not to administer CPR through certain drugs, artificial breath tubes, chest compressions, or a defibrillator if a patient's heart stops or if they stop breathing. The DNR is something that is signed by the person's physician and posted in a conspicuous place in the person's home."
"It's also important to inform family and friends of a DNR order so they can notify medical professionals in case of an emergency."
A Medical (or Health Care) Power of Attorney is also a vital part of healthcare directives for anyone aging. He elaborated: "This allows the person making the document to assign a trusted individual, or agent, to make medical decisions on their behalf after they are deemed unable to do so. This encompasses all healthcare-related decisions, so it's vital the person entrusted to this role is comfortable carrying out medical wishes."
The agent, acting under a Medical (or Health Care) Power of Attorney, has the authority to execute specified health care wishes in Court, decide on the hiring and firing of doctors and other medical professional workers dealing with treatments, and receive access to medical records if the document is properly drafted with the appropriate HIPAA language.
He said: "To ensure you have all your bases covered, it is recommended to consult an experienced Estate Planning or Elder Law attorney for the best outcomes."
Source: http://RecommendedExperts.biz
Contact Info:
Name: Michael T. Huguelet
Email: Send Email
Organization: Law Office of Michael T. Huguelet, PC
Address: 10723 W. 159th St. Orland Park, IL 60467
Phone: (708) 852-0733
Website: https://www.hugueletlaw.com
Source: MM-REB
Release ID: 88998638