Top Criminal Defense Attorney Kristin Paulding at 7 Cities Law in Virginia Beach, VA Outlines Why Sex Crime Suspects Should Remain Silent In The Face Of Police Quizzing. For more information please visit https://7citieslaw.com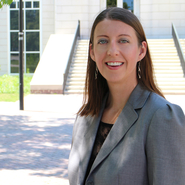 Virginia Beach, VA, United States - February 28, 2021 /MM-REB/ —
Being charged with a sex crime can be very emotional and a person may want to immediately defend their actions or inaction. But innocent or not; suspects should maintain silence when questioned by police, criminal defense attorney Kristin Paulding founding partner at 7 Cities Law in Virginia Beach, VA has revealed.
For more information please visit https://7citieslaw.com
Paulding offered her thoughts on how a suspect should approach police questioning in a sex crime case.
She explained her reasoning behind adopting a 'No comment' stance throughout official interviews as the police try different angles to execute the same result: a confession.
Even if the client says they are 100% innocent, a closed and silent strategy, should be employed. Paulding said: "Suspects should not speak to the police under any circumstances, whether they're guilty, innocent, or are somewhere in between.
Law enforcement can adopt several investigation tactics to pin the blame on their suspect. Although the police should be independent investigators in a sex crime investigation, they have often already taken the complaint from the victim and are trying to get you to corroborate that complaint. If you do, they will often charge you.
Police can also lie when interrogating you. They can say they have your DNA or photos of you to try and get you to confess. A person who goes in to give a voluntary statement would not necessarily know that they were lying to them.
The police are also limited in their ability to give you a deal. Their job is not to take the case to trial or make a deal, it is to make an arrest and put together a case against you. Don't help them do that.
According to the lawyer, even innocent people who wrongly come under suspicion are inclined to talk because they think they are being helpful. However, the problem is that the police now have additional evidence that could be used against them to pursue a conviction.
Explaining her thinking on the 'silent approach for suspects', she said: "If the police have detained you, then that usually means they have enough evidence against you to make an arrest and assert potential guilt. Nothing will convince them otherwise, so it's best to say nothing at all."
Paulding went further: "Let's consider a scenario in which you speak with the police about an alleged sexual offence. During that interview, you tell them you both know the victim and were at the same party where the incident occurred."
"Law enforcement could use both facts in the statement to help prove you had the opportunity or intent to commit the crime."
Paulding said: "If a suspect gives their version to the police before they are arrested then any deviation from that version will be attacked by a prosecutor. After all, their job is to expose those differences mercilessly in the pursuit of proving to a judge and jury that you are guilty."
She concluded: "Maintaining a silent approach from the get-go is the best policy while you diligently seek out a criminal defense attorney who has experience trying sex crimes."
Source: http://RecommendedExperts.biz
Contact Info:
Name: Kristin Paulding
Email: Send Email
Organization: 7 Cities Law
Address: Building 4, #423, 291 Independence Blvd, Virginia Beach, VA 23462
Phone: 757-716-7494
Website: https://7citieslaw.com
Source: MM-REB
Release ID: 88999043